A young Nigerian lawyer has taken to social media to celebrate his hardworking mother after running into her hawking on the street.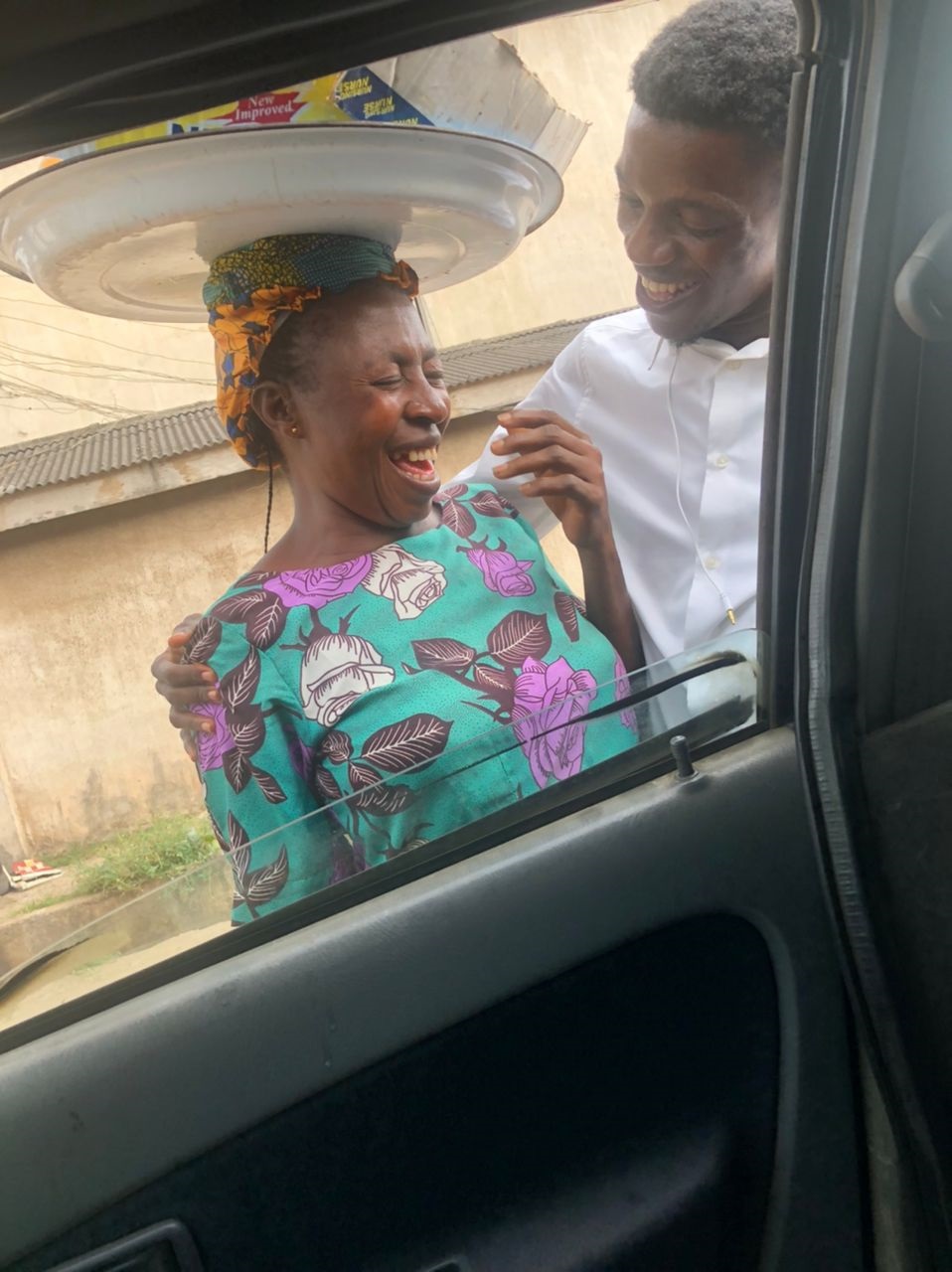 The young man who took to Twitter to share photos he took with his mum revealed that while going about his work, he bumped into his mum on the streets and decided to share the cherished moments on the micro-blogging platform.
Sharing the photos of his mother with her goods on her head, he expressed hope that she would stop street hawking in the near future.
"So today being the International women's day I ran into my mother on the street. I love you. I know with time you'll stop Hawking (but u go stop so) Happy IWD y'all beaurii ladies out there." He captioned the post.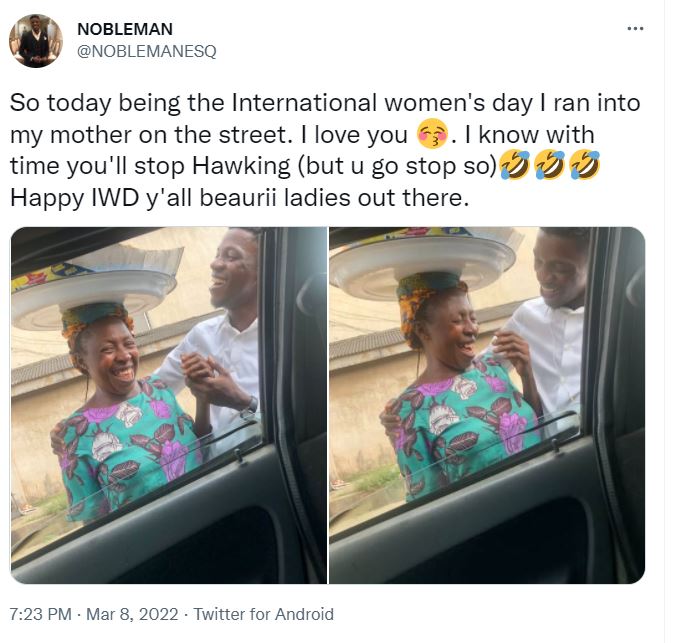 In other news, a Nigerian man has said he's ready to pay the $1,000 visa fee to join the Ukrainian army in the fight against Russian forces.
This comes after the Ukraine embassy in Nigeria told Nigerians who have indicated an interest in joining Ukraine in its fight against Russian forces that they will not travel to Ukraine for free.
The Second Secretary at the embassy, Bohdan Soltys, said that the Nigerian volunteers will have to provide $1,000 for their visa and ticket to Ukraine.
Well, a Nigerian man in a video serving the rounds online has said that the $1,000 (N415k) visa fee will not stop his mission to join the Ukrainian army.
The Abuja-based man who spoke during Legit TV's street Vox Pop bemoaned the situation in the country and noted that he prefers to be a slave in Ukraine than die in Nigeria.