Last year, Destiny Etiko adopted a teenager by name Chinenye Eucharia Anibueze.
She met Chinenye when Chinenye openly professed love for the actress and declared her desire to be like Destiny Etiko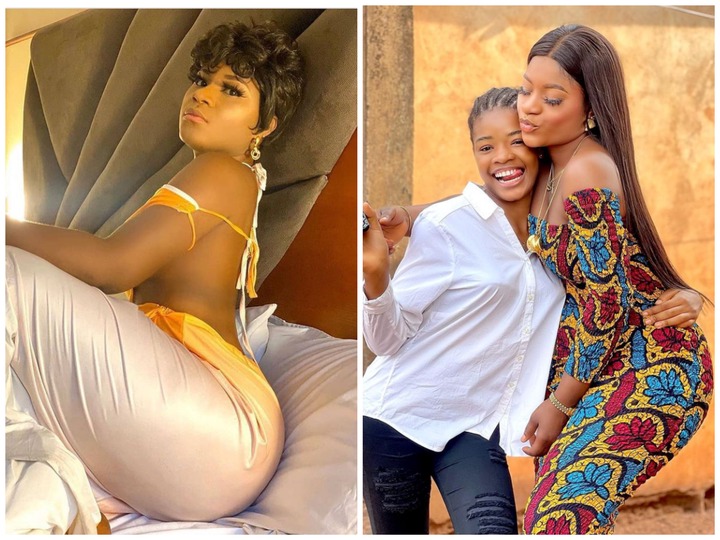 She was afterwards adopted by Destiny who has introduced her to the movie industry.
√RealWarri Piki

Nigerian actress and MC Anita Asuoha, popularly known as Realwarri Pikin, adopted a young girl whose name is Stella Asuoha.
The actress welcomed the girl to her home in 2017, but revealed that she adopted her, in her post on Stella's sixteenth birthday last year.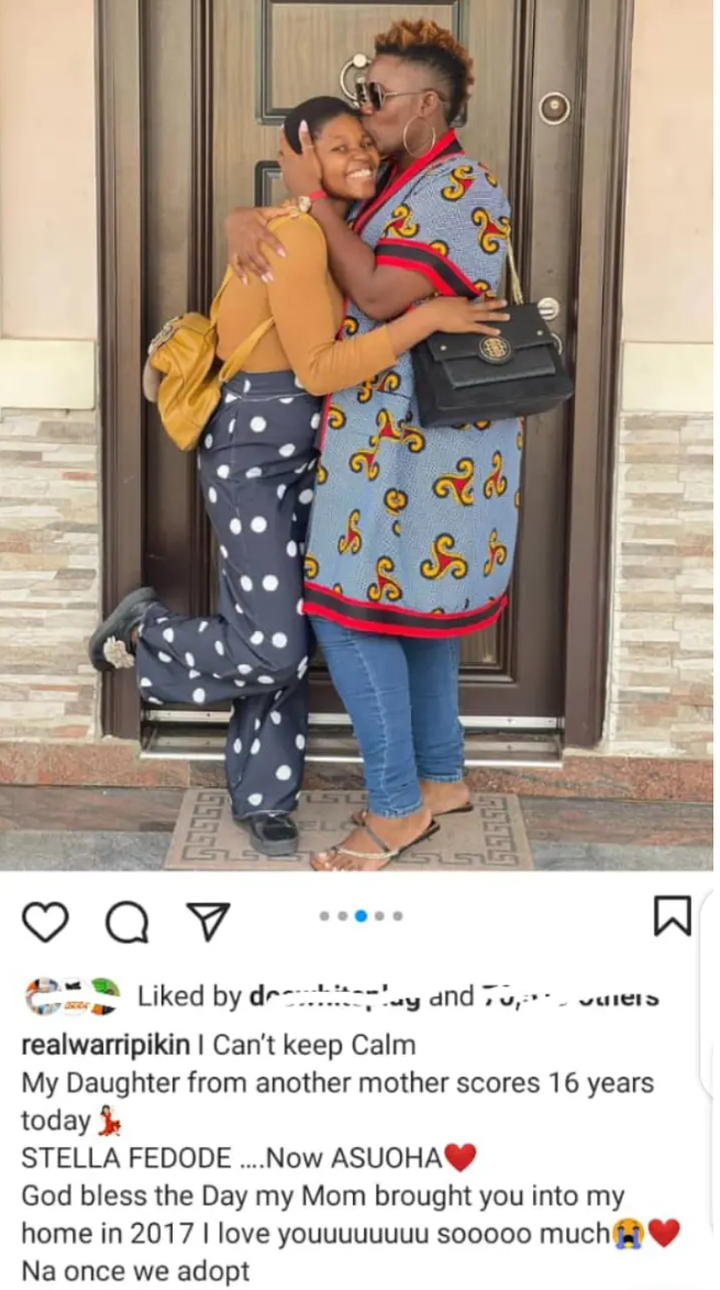 √Opeyemi Aiyeola

Nigerian actress Opeyemi Aiyeola who has two sons, adopted a daughter months ago and revealed it in an Instagram post.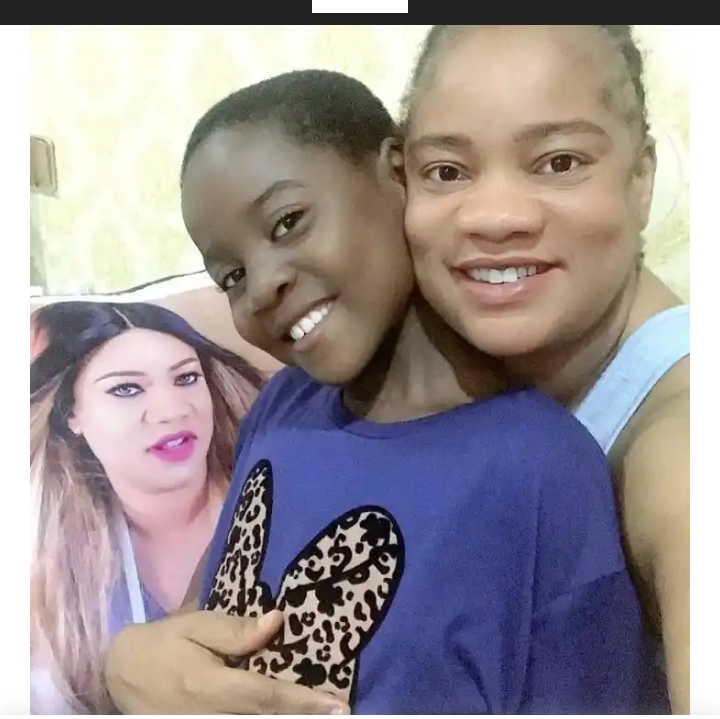 √Nwafor Ifeoma
Weeks ago, Nigerian actress Ifeoma Nwafor took to her Instagram page to announce that she had adopted a young girl she initially took in as a house help.