A Ghanaian lady has stirred mixed reactions online after she went live to lay curses on her boyfriend, following the end of their relationship.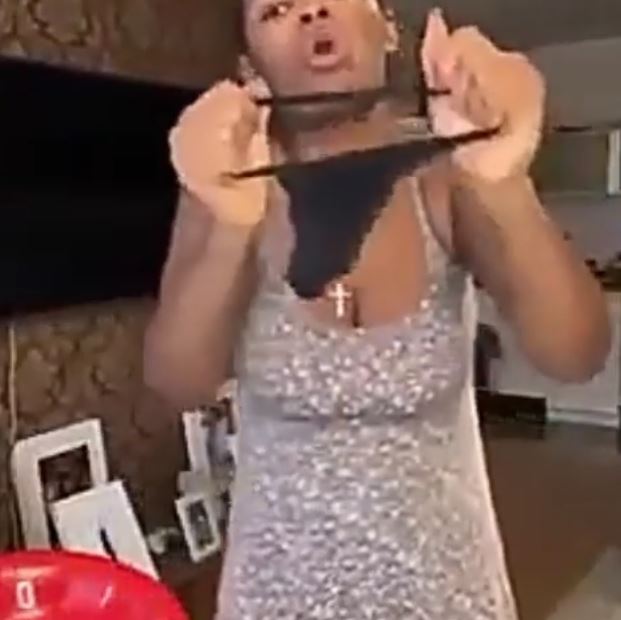 The lady who identified her boyfriend as Amankrado, pulled off her panties and used it to place hefty curses on the young man.
In the video making rounds online, she was heard saying since he came to the world through a vagina, he will also meet his downfall through the same channel.
The aggrieved lady, who spoke passionately against her boyfriend, said his manhood won't function again and the day he inserts it into any woman's vagina, he will be struck with a lot of incurable diseases.
The video has caused a stir online as netizens wonder what her boyfriend did wrong to deserve all the curses she laid on him.
Watch the viral video below,
A while ago, a Nigerian woman rained hefty curses on her cousin who she accused of 'taking advantage of her and removing something from her body'.
In a video spotted on TikTok, the woman could be seen on a beach as she broke two eggs and placed curses on her cousin who she identified as Emma.
She said he took her to an undisclosed location where he allegedly removed something from her body. She also alleged that after the incident, he denied having seen her in the past 17 years.
According to the woman simply identified as Joy, she is the only one who knows what she experienced at the place he took her to.
She went on to place curses on him which she claims no herbalist or prophet can break because she has summoned the water spirit against him.