American singer, Summer Walker and her boyfriend, LVRD Pharoah have share set the standard for serious couple goals by inking each other's names on their faces.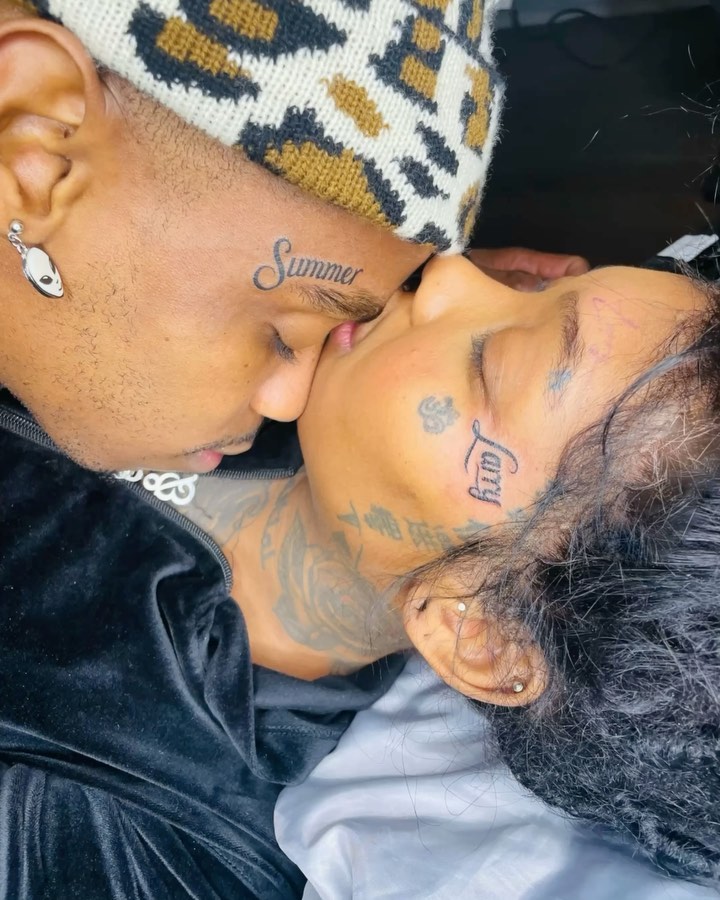 Summer Walker, who collaborated with Davido on the hit song "D&G" is currently enjoying the success of her sophomore studio album and her fans continue to rack up those streaming numbers. Aside from the ongoing drama with the mothers of ex-boyfriend, London On Da Track, Summer has shown that she's now focused on her current lover.
The singer has recently expressed that she will be interacting with her fans more and she has also been taking to social media to show off her new romance with LVRD Pharoh.
Summer has described Pharoah as her bestfriend and last month she wrote that she was "So grateful to have this man. he just increases my over all quality of life,"'.
She also wrote ;
"I've never had someone put me & my child first before everything. To not have to lift a finger , for someone to truly be emotionally & spiritually intelligent & invested in me. It's new & it's nice."
BElow's the latest video she shared ;