Congratulations are in order for a young Nigerian man who survived a brutal herdsmen attack, as he finds love again and tied the knot with his new lover.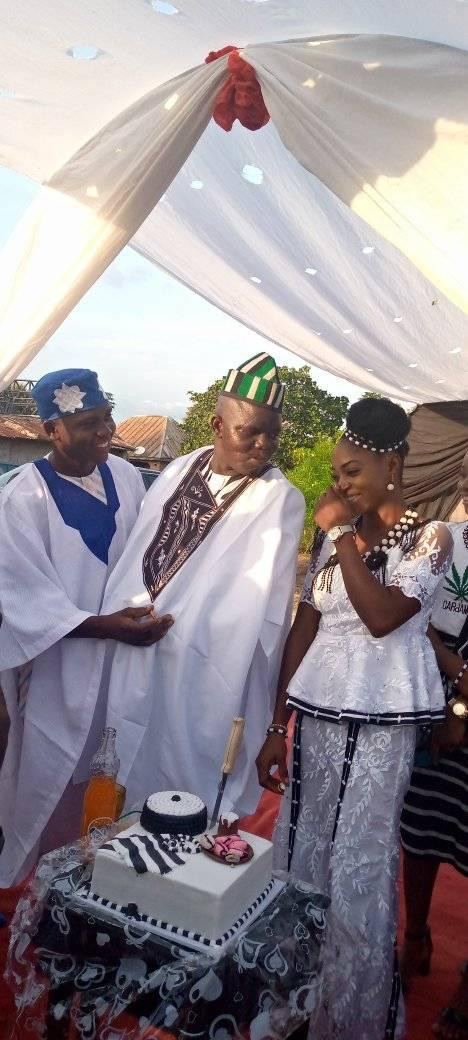 The man identified as Zion Vershima Alunan was one of the livestock guards who were brutally attacked by Fulani herdsmen in January 2018, at Tomatar Nongov community in Guma Local government Area of Benue state.
The father of two was macheted across his face, torso and arms, and was shot at close range in his right thigh.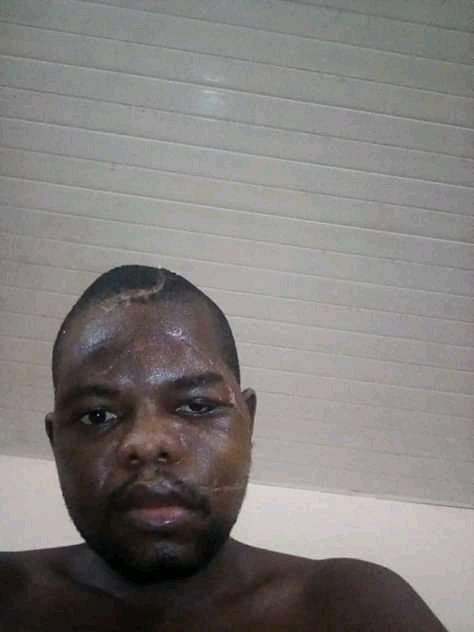 He couldn't move from his hospital bed for two months after the attack, sold his yam farm and a fish farm to pay his hospital bills. He was eventually discharged after a six-month stay at Benue State Teaching Hospital that was followed by another two months convalescing in his village.
Although it's not clear what happened between him and his former wife and mother of his two children but it appears they are no longer together.
Zion who disclosed he had given up on love and finding happiness took to social media to express his joy as he finally finds love again.
He shared photos from his traditional wedding to his new wife and thanked God for giving him a second chance.
"I really appreciate God for given me a privilege like this because I thought I will never find happiness again…" He wrote.
See more photos below,