Beautiful and romantic pre-wedding photos of a Nigerian man and his Korean bride has surfaced online and got Nigerians talking.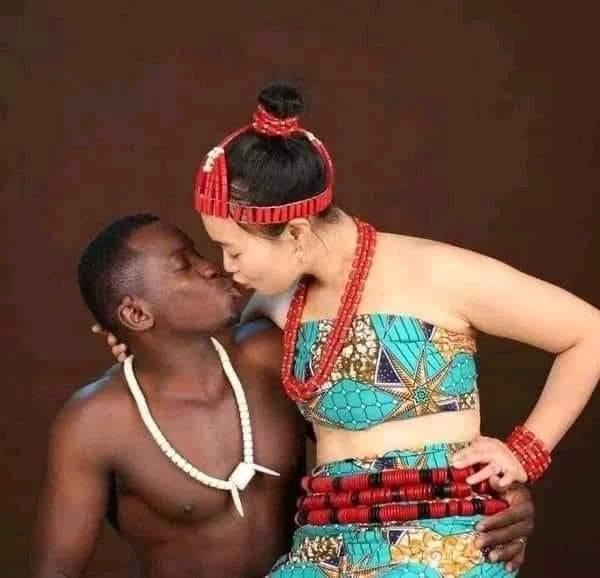 In the adorable photos the groom who's said to be from the southeastern region of Nigeria, Anambra state was donned in matching Igno attire with his bride.
Reacting to the couple's photos, a Twitter user wrote,
"Anambra men don't marry from other tribes…please keep quiet, chop your L in peace . You are simply not good enough.

"As long as your are good enough if you like come Afghanistan an Anambra man will marry you. By the way, South Korean bride is so beautiful".
Another Twitter user @crystaleeno wrote, "Congratulations to them…welcome out wife, we the Anambra sisters-in-law luv you, do give my bro proper inugo".
See more photos below,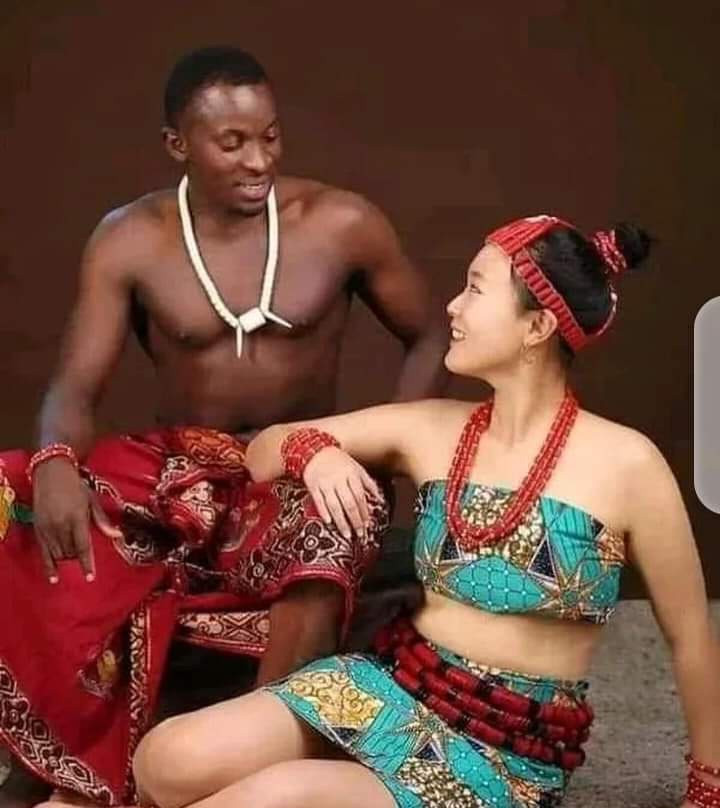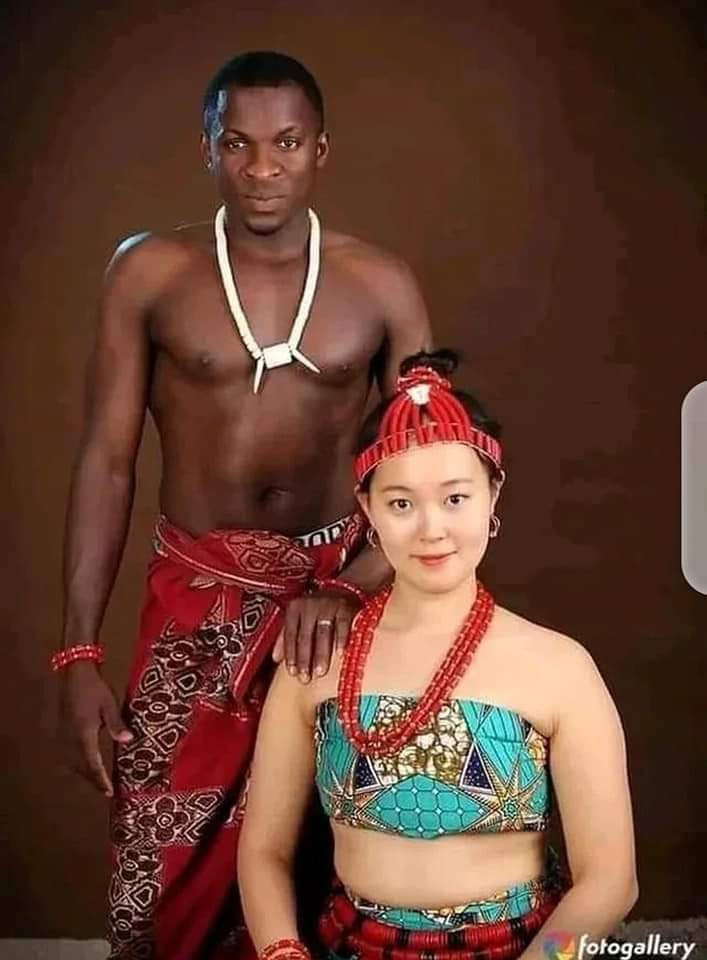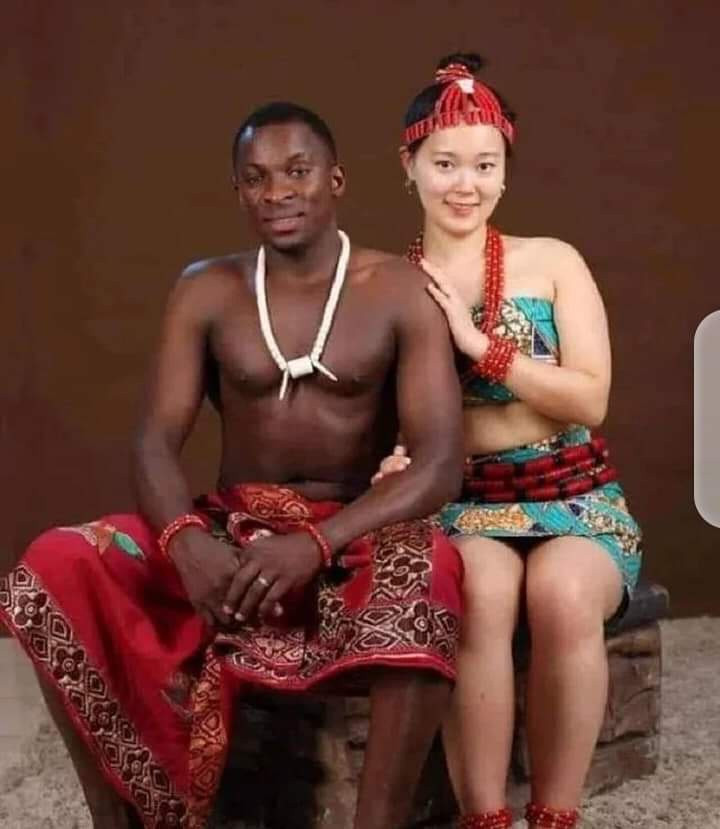 In other news, a quite lovely couple who tied the knots this weekend, have had netizens talk about them over the uniqueness of their pre-wedding photos which were released few hours before their wedding ceremony.
The Nigerian couple shared their pre-wedding photos online and in one of the images, the groom – an obvious elderly – is pictured staring at the bride's backside.
They look like fun in the photos which were taken by Osteen Jaycobz and to whom the credits are due.