A beautiful lady took to her Twitter account @Ewadayomi to declare herself as the hottest girl on Twitter Nigeria.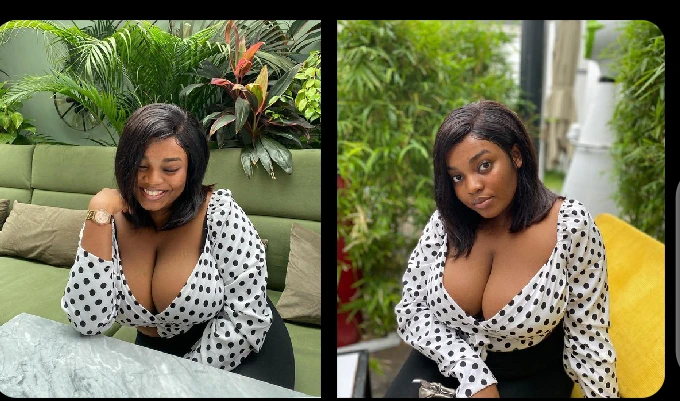 Not surprisingly many things are happening nowadays on social media platforms. Some beautiful ladies brag about their beauty on social media while some ladies voice out their search for a husband through it. Many ladies also use it as a venue to appreciate their beautiful bodies.
Ewadayomi posted beautiful photos of herself on her Twitter account but the caption is what draws the attention of many of her followers as she tweeted, "I'm not bragging but I'm the hottest girl on Twitter NG... on God".
Below are her photos and a screenshot of her tweet
.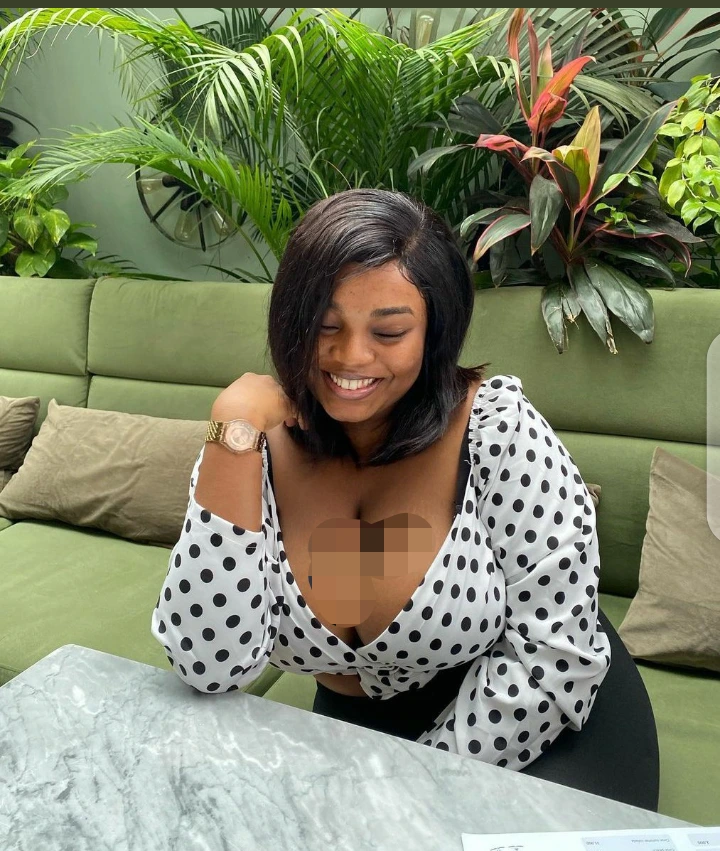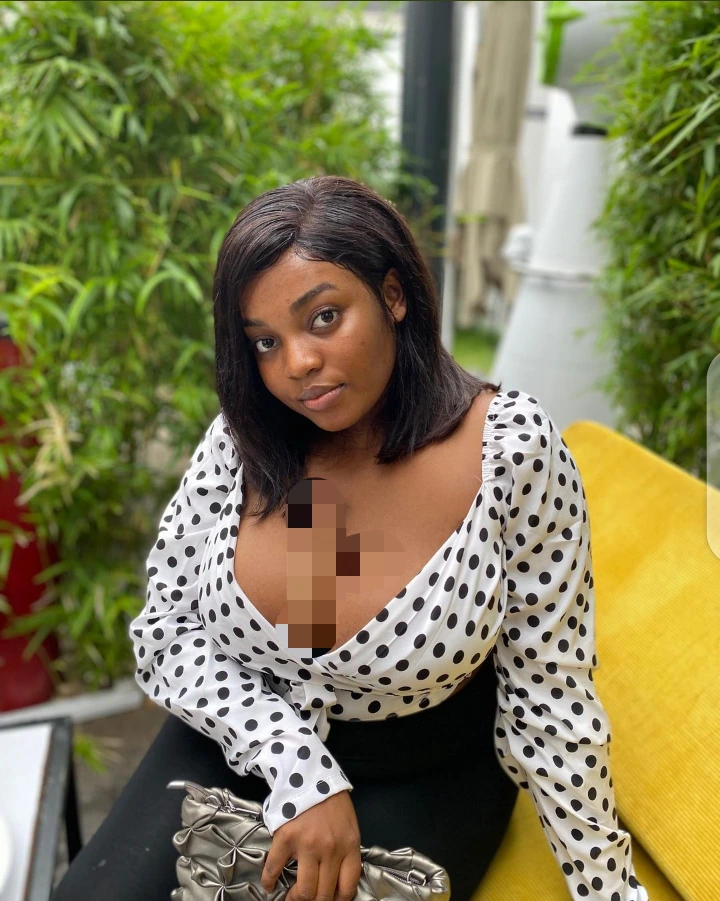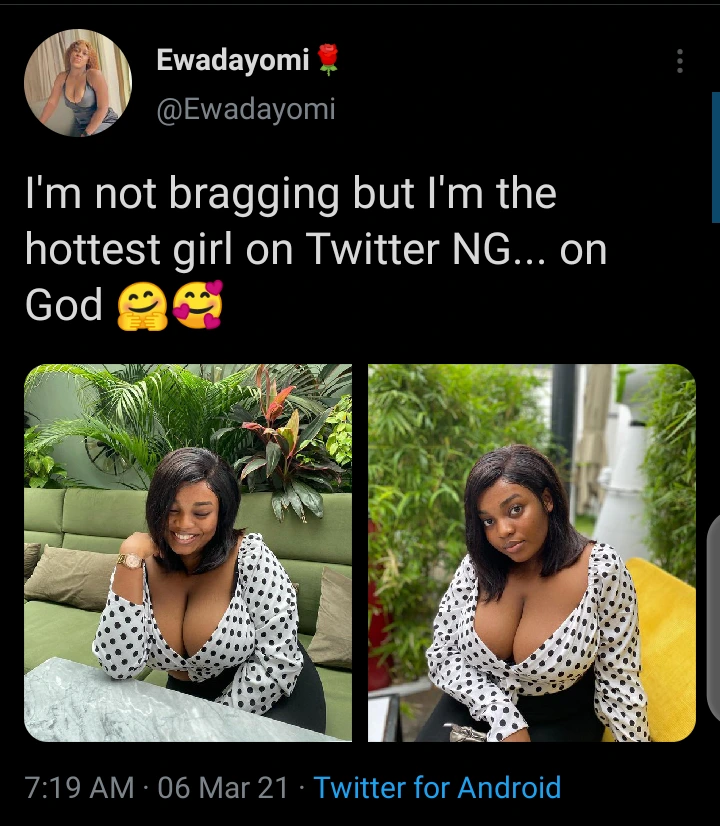 Some of her followers make some positive comments on her post, while some think what makes her tweet the statement is because of her body.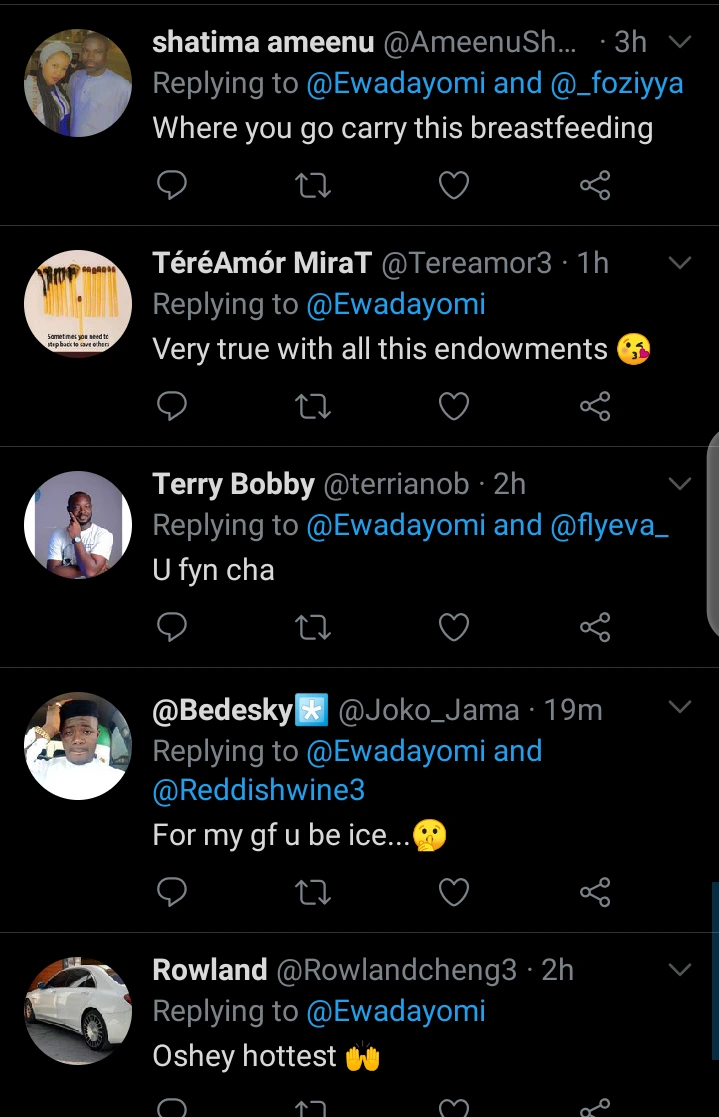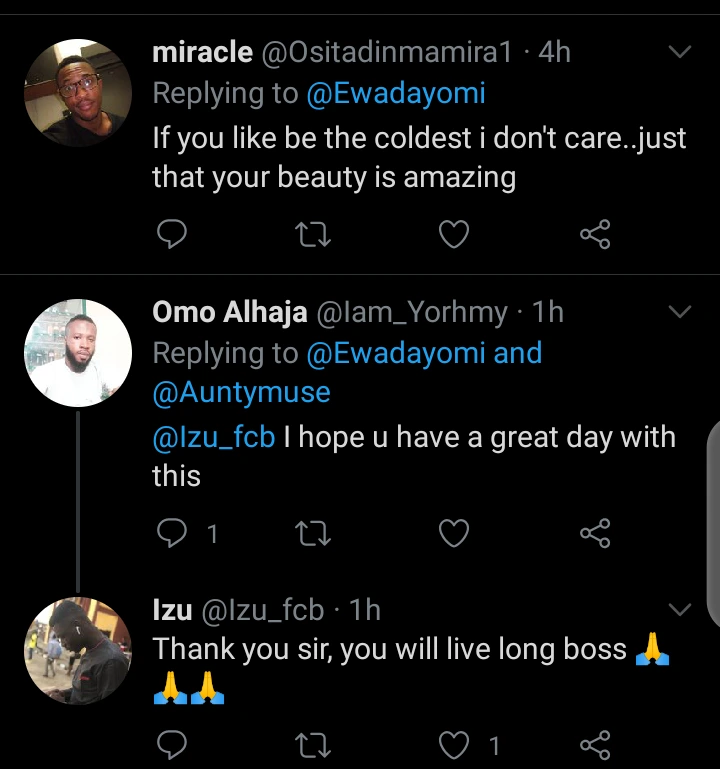 Did you think she is the hottest as she said?
You can share your opinion by dropping your comment. Don't forget to like and share. Please click on the following icon for more updates.